Using Texture to explore... um... text.
---
Okay, so here are two screenshots. The Texture game engine here is unique. To understand how this works, basically:
The screen starts out with short, basic text.
The players drags one of the action buttons at the bottom of the screen onto an interesting word phrase.
New text is revealed, hopefully giving the player a richer story experience through exploration.
SO here is BEFORE the player noodles around with the buttons...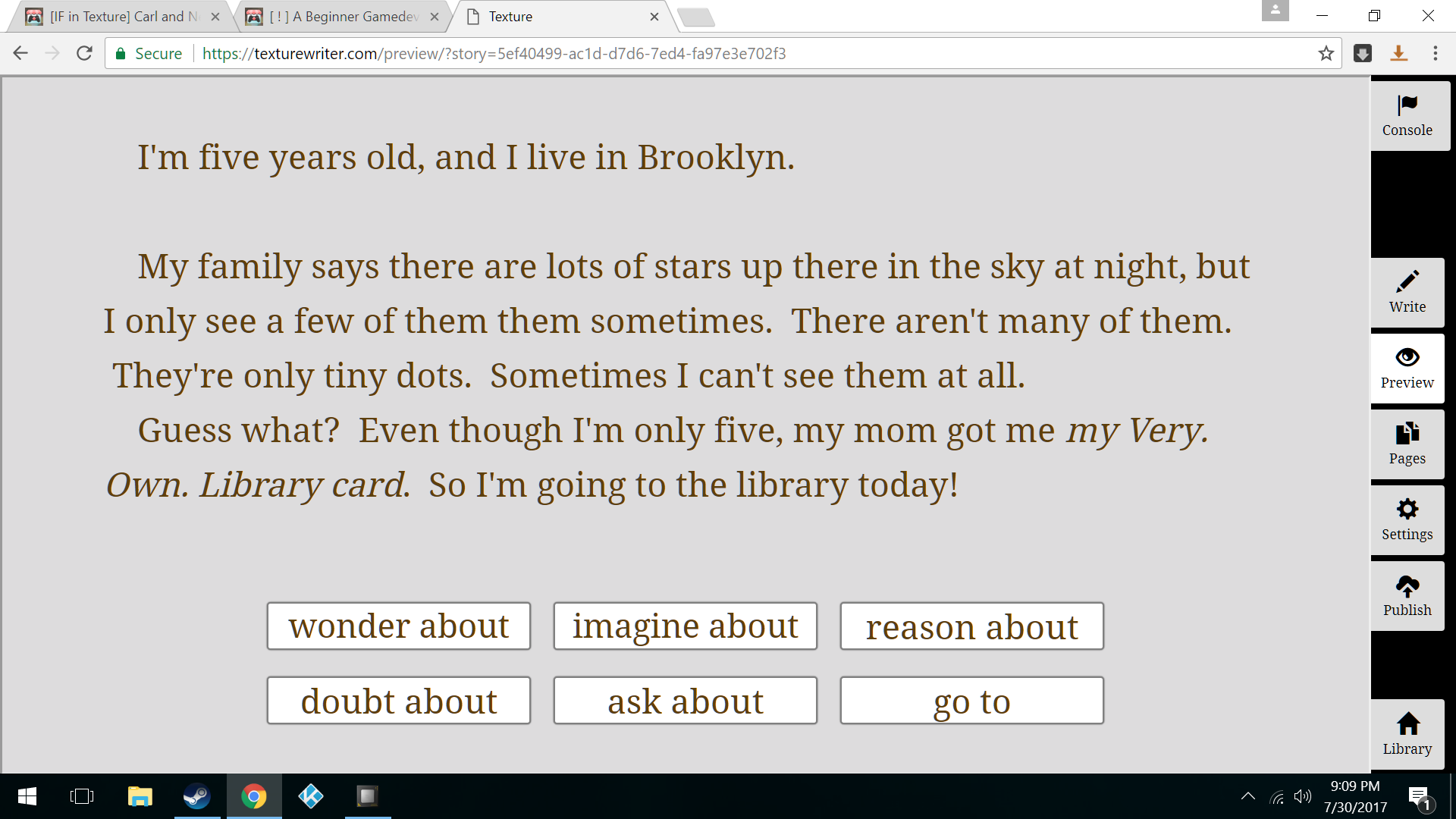 Here, the player has is about to use the "Wonder about" button on the "stars up there in the sky" text (by dragging and dropping):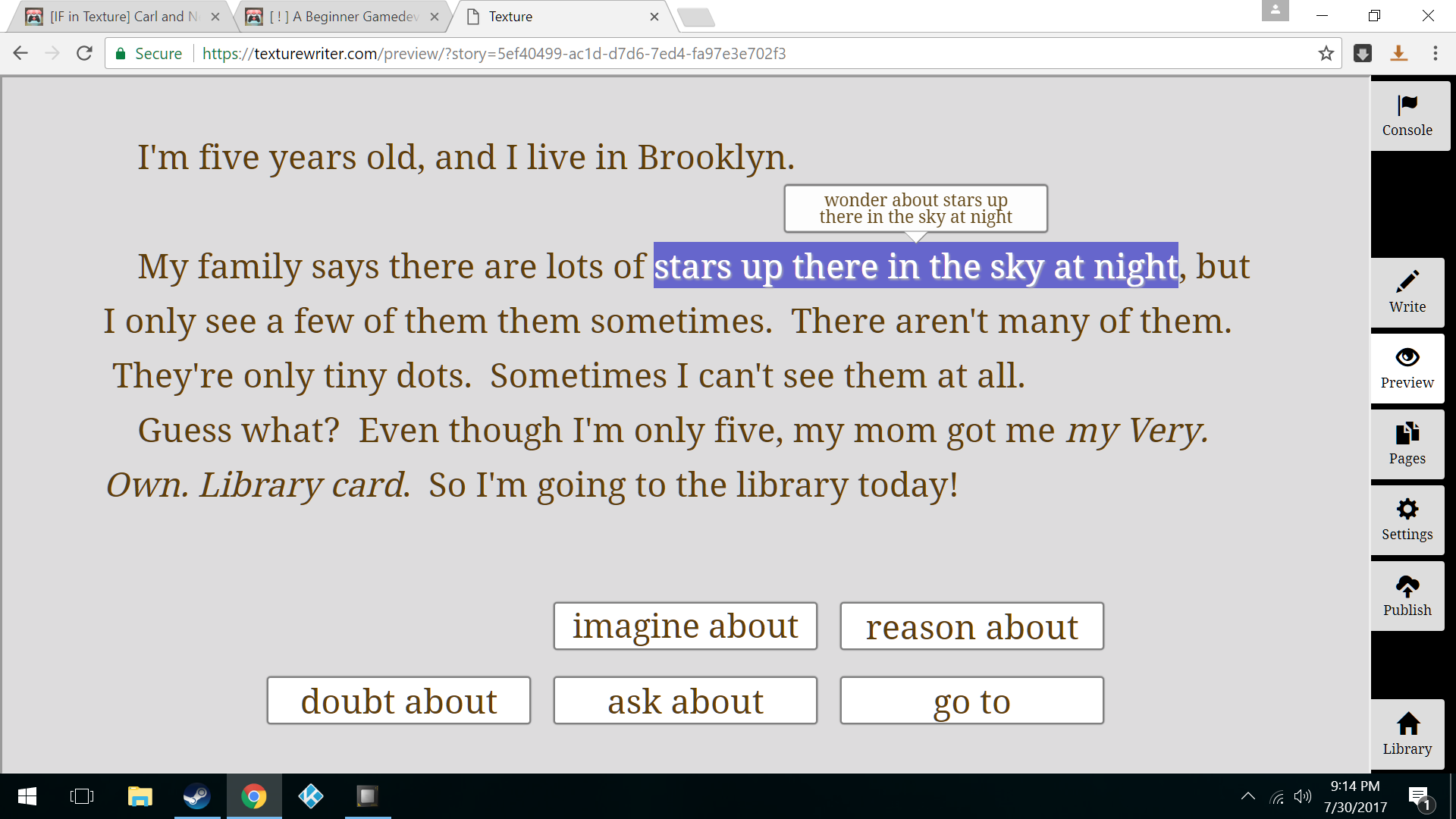 ...and some new text is revealed. (All the questions in the middle.)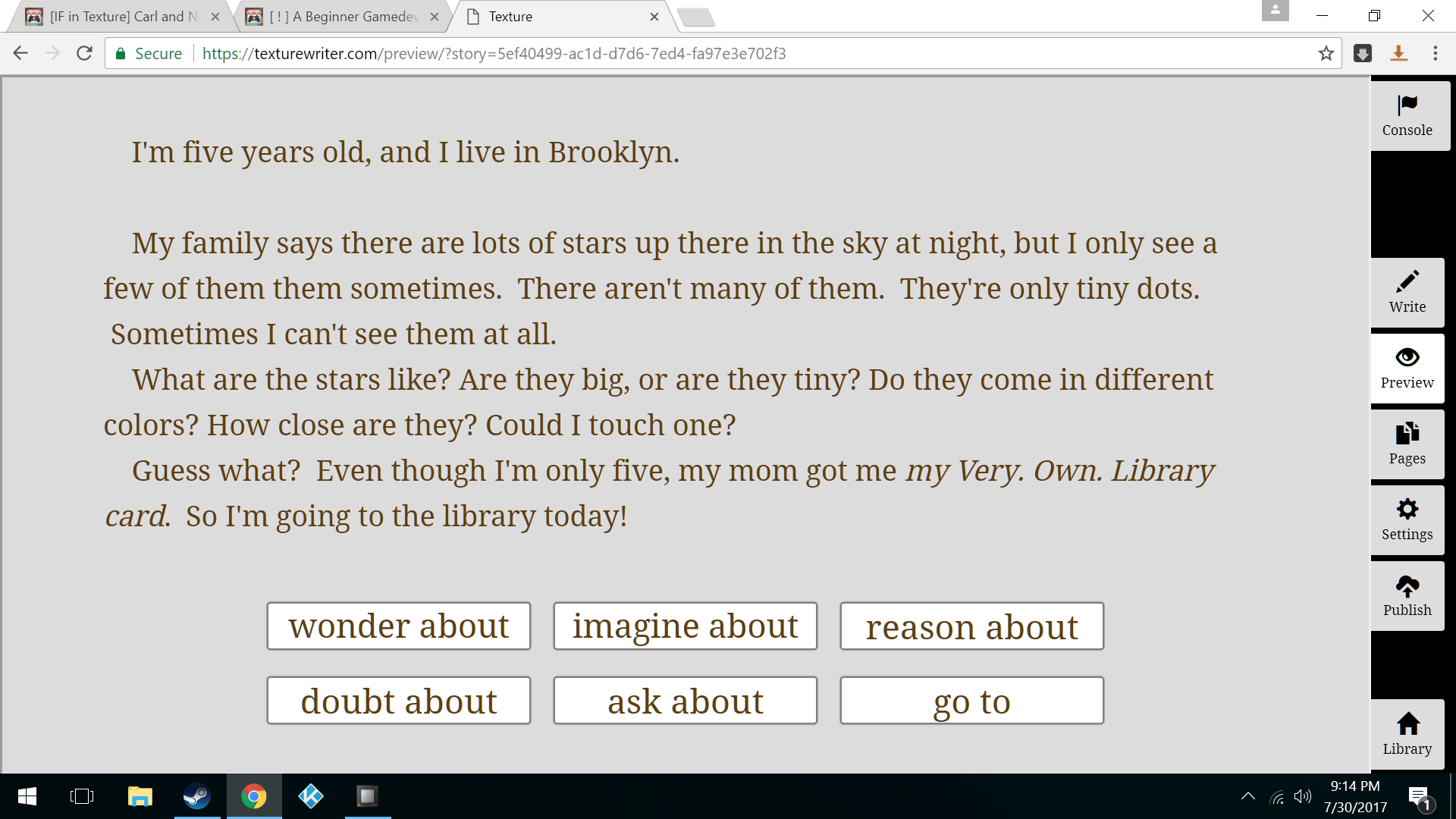 So basically, today was about writing introductory text, then expanding on it for the player to discover.
Here's what the entire exploration looks like:
The new text arrives step by step as the player does the interaction, so while the final version of this page might look overwhelming in this post, the differences are actually very manageable as you play. I hope.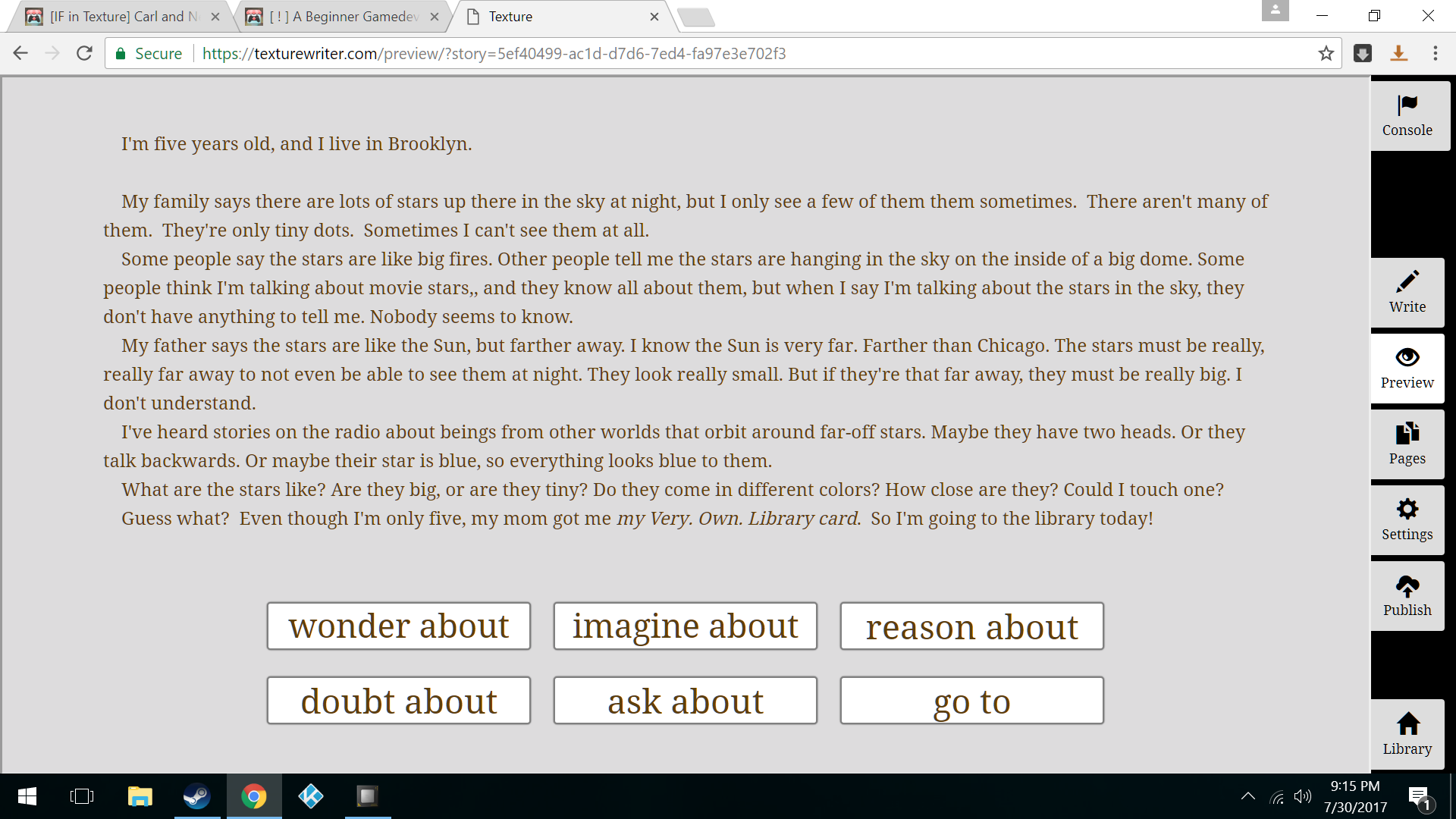 Get Carl and Neil Share a Dream